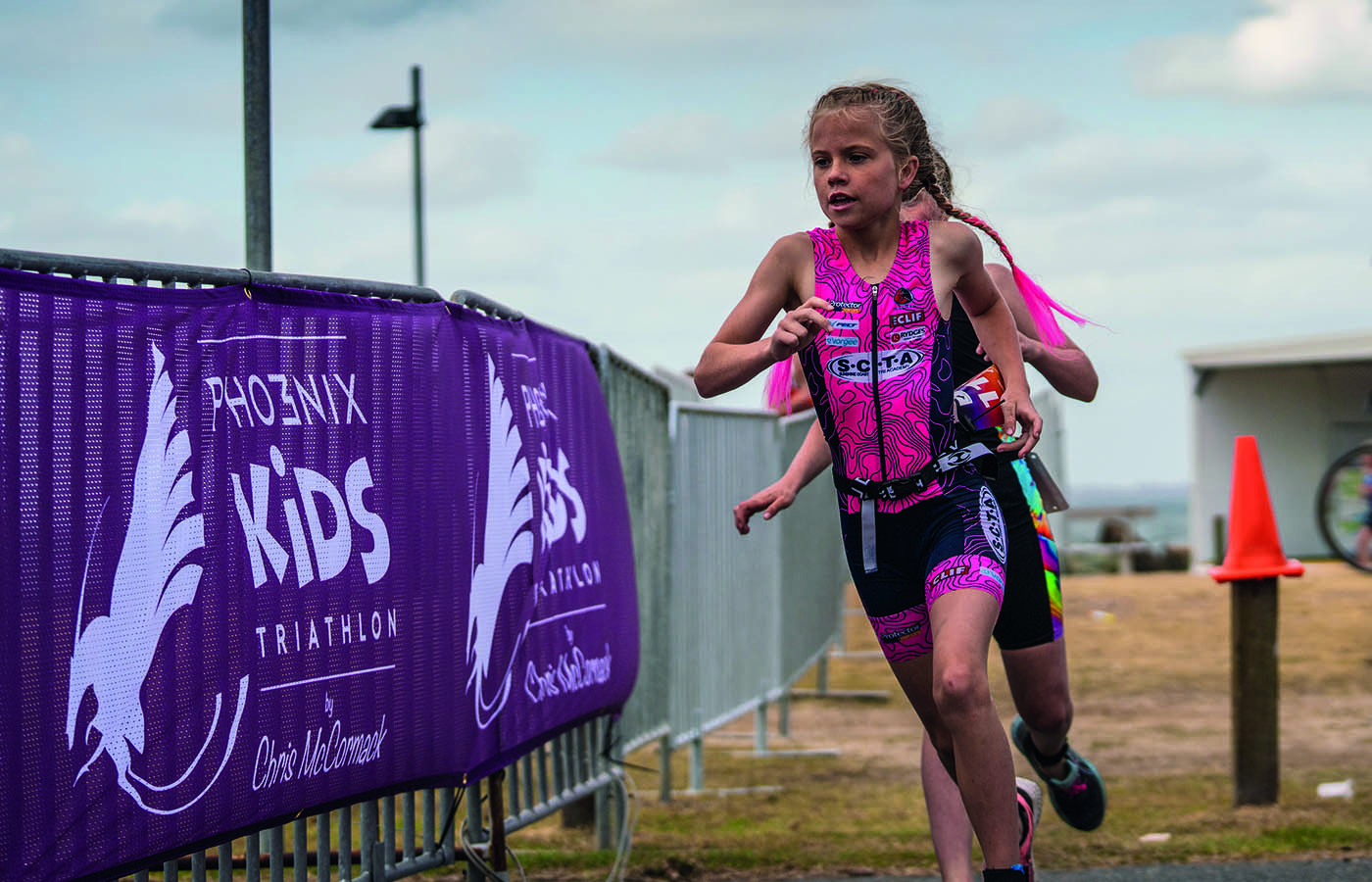 The Pho3nix Foundation is off to a good start in Australia!
Our partnership with the seven-race Queensland Triathlon Series (QTS) held across south east Queensland, Gold Coast, Brisbane and Sunshine Coast has introduced the Pho3nix Kids Triathlon by Chris McCormack at three QTS events so far: Moreton Bay, Raby Bay, and Robina, attracting 350 participants to the kids' triathlon, with one event remaining in 2021.
As a festive gift from the Pho3nix Foundation, in 2022 all Pho3nix Kids Triathlons by Chris McCormack will be absolutely free of charge to enter.
We have also raised over $1,000 for the Pho3nix Foundation in voluntary contributions during race registration for QTS events.
Rebel Sport vouchers are up for grabs with our Pho3nix Finish Line celebration. Parents are encouraged to post their kids' best finish pose to Instagram and tag us to enter the draw. The winner is selected every Tuesday after each QTS event and will be sent a Rebel Sport voucher worth $100.
The partnership will culminate with the Pho3nix Gold Coast Triathlon on 2 April 2022.
"It's all about health and fitness and getting them outside the house rather than sitting and doing computer games. And friendships are really important; they can do it together with other kids," said Heath Fitzpatrick who signed up his son to race the Pho3nix Kids Triathlon at Robina. "You should have your kids doing as much sport as they can. So get them involved in triathlon, there's running, there's swimming, there's the bike… Being a kid is about the pool in summer, being out biking around the streets, and running around chasing each other."
See you in Raby Bay this weekend once again for our last race this year.