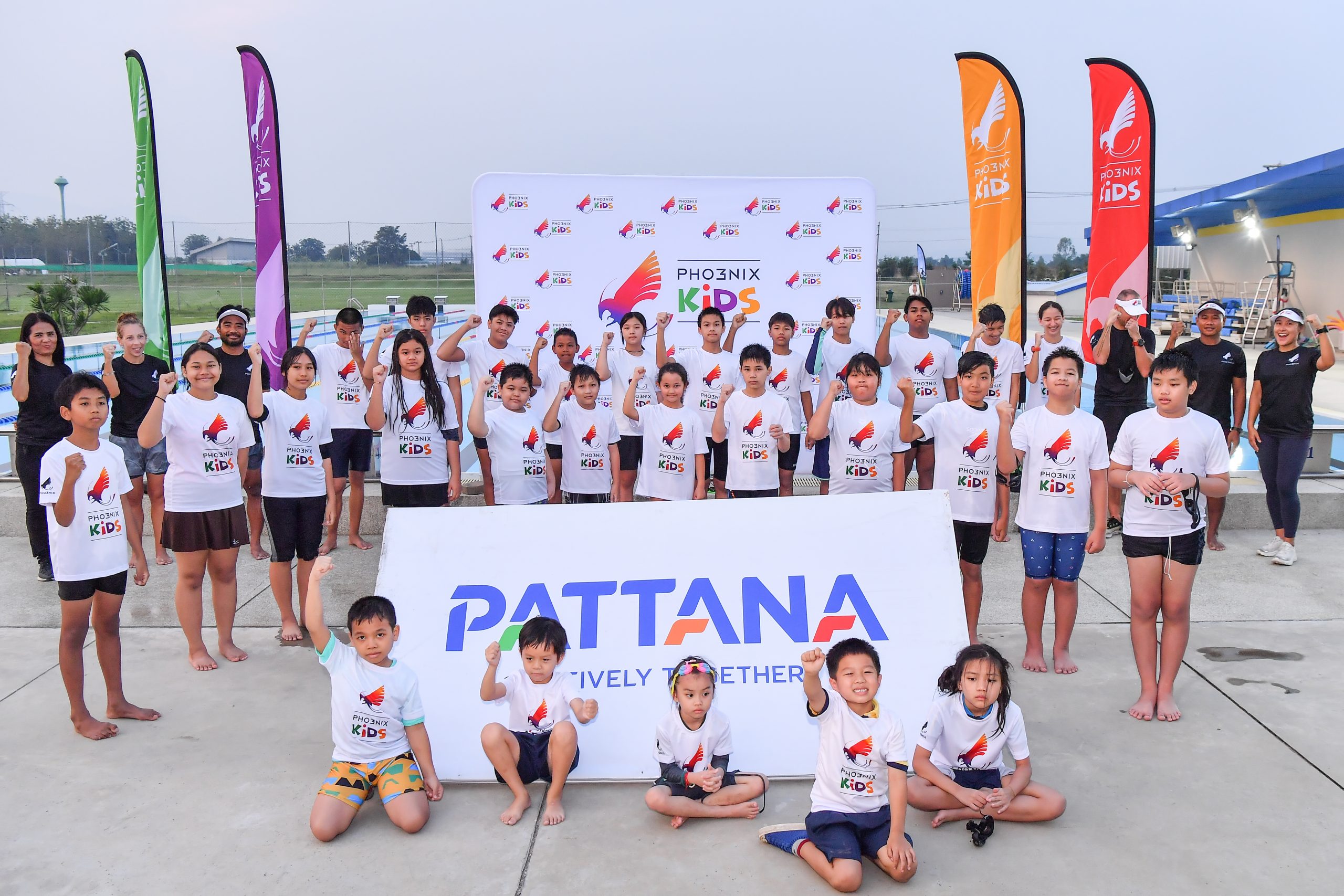 Pho3nix Kids Thailand welcomes Pattana Sports Club as official partner
Renowned Chonburi active lifestyle destination to host two kids-oriented sports activities in 2022

Pho3nix Kids Thailand is proud to welcome Pattana Sports Club as an official partner for the Pho3nix
Kids Triathlon series.

The sports and active lifestyle destination in Chonburi will host a Pho3nix Kids Triathlon on 28th May
2022 featuring different race formats such as triathlon, duathlon, and fun run with age- and
skill-appropriate distances and categories. Further in partnership with Pho3nix Kids, Pattana will also
hold a 12-week Learn to Swim program beginning in March.

"We are very excited to have Pattana Sports Resort host our Pho3nix Kids race in May," says Pho3nix
Kids Thailand director Roman Floesser. "Pattana is a fantastic training facility for triathlon and a
perfect venue for our event. Their track record of hosting all kinds of events is second to none which
gives us the confidence that our junior triathletes will have a memorable experience there.

"We are also partnering with Pattana to deliver our first Pho3nix Kids educational initiative in
Thailand set to kick off in March: a Learn to Swim program giving children from schools in the area
the opportunity to learn an essential life skill."

Conveniently located 90 minutes from Bangkok and situated in a 400-acre resort property, Pattana
Sports Club will be a fun, safe, and inclusive environment for kids as young as five to discover and
enjoy swim, bike, and run.

Thailand is the first Asian country to host Pho3nix Kids Triathlons, and will kick off in March to join
Poland, Switzerland, Spain, UK and Australia in sharing the Pho3nix Kids movement worldwide. A
global initiative by the sport nonprofit Pho3nix Foundation founded by Polish businessman and
philanthropist Sebastian Kulczyk, Pho3nix Kids is part of a range of educational initiatives aimed at
giving children of all backgrounds the opportunity to be active and take part in sports.

For further information or to enter the Pho3nix Kids Triathlon Series, visit http://pho3nixkidsthailand.com/.