The Pho3nix Foundation is off to a good start in Australia!
Our partnership with the seven-race Queensland Triathlon Series (QTS) held across south east Queensland, Gold Coast, Brisbane and Sunshine Coast has introduced the Pho3nix Kids Triathlon by Chris McCormack at three QTS events so far: Moreton Bay, Raby Bay, and Robina, attracting 350 participants to the kids' triathlon, with one event remaining in 2021.
As a festive gift from the Pho3nix Foundation, in 2022 all Pho3nix Kids Triathlons by Chris McCormack will be absolutely free of charge to enter.
We have also raised over $1,000 for the Pho3nix Foundation in voluntary contributions during race registration for QTS events.
Rebel Sport vouchers are up for grabs with our Pho3nix Finish Line celebration. Parents are encouraged to post their kids' best finish pose to Instagram and tag us to enter the draw. The winner is selected every Tuesday after each QTS event and will be sent a Rebel Sport voucher worth $100.
The partnership will culminate with the Pho3nix Gold Coast Triathlon on 2 April 2022.
"It's all about health and fitness and getting them outside the house rather than sitting and doing computer games. And friendships are really important; they can do it together with other kids," said Heath Fitzpatrick who signed up his son to race the Pho3nix Kids Triathlon at Robina. "You should have your kids doing as much sport as they can. So get them involved in triathlon, there's running, there's swimming, there's the bike… Being a kid is about the pool in summer, being out biking around the streets, and running around chasing each other."
See you in Raby Bay this weekend once again for our last race this year.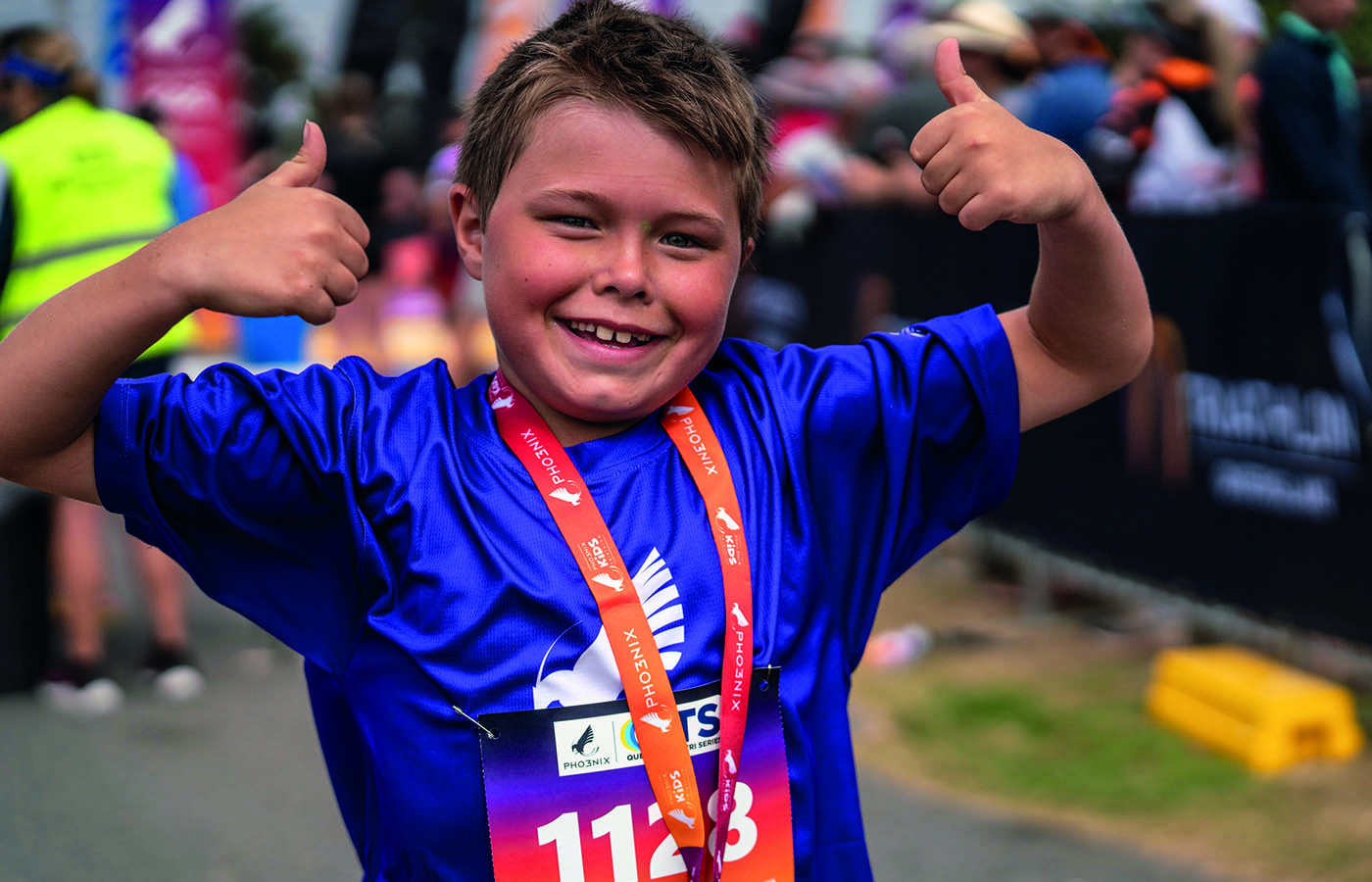 Pho3nix Foundation partners with Queensland Triathlon Series for Pho3nix Kids Triathlon by Chris McCormack
The Pho3nix Foundation has partnered with the Queensland Triathlon Series in its first foray into the Australian sports scene.
The not-for-profit foundation has acquired naming rights to the Pho3nix Queensland Triathlon Series, and will introduce the Pho3nix Kids Triathlon by Chris McCormack at the Pho3nix Gold Coast Triathlon on 2 April 2022. Participation at the Pho3nix Kids Triathlon is free of charge and features achievable distances designed for fun – 100m swim that is walkable, 1.2km bike ride, and short run.
Queensland has played a major role in Australian triathlon and sports history: it has hosted three triathlon world championships as well as the Commonwealth Games where Australia won gold in the mixed relay. Brisbane's selection as the 2032 Olympic Games venue is also seen to boost participation in sport and help surface new talent.
Four-time triathlon world champion, Pho3nix Foundation board member, and MANA Sport and Entertainment CEO Chris McCormack underwent his formative years as a triathlete training and racing in Queensland. He says, "That's why we are so excited to help deliver the first-ever free kids event at the Gold Coast. We have set our sights on 1000 participants, but we want to smash that. This will provide every child the chance to take part with a friend, and enjoy the fun of triathlon.
"Equally, we want to be part of the pathways program for kids who want to develop their skills to whatever level they choose, and those inspired by the performances of all our athletes in Tokyo and have dreams of one day representing Australia."
For further information or to enter the Pho3nix Queensland Triathlon Series click here.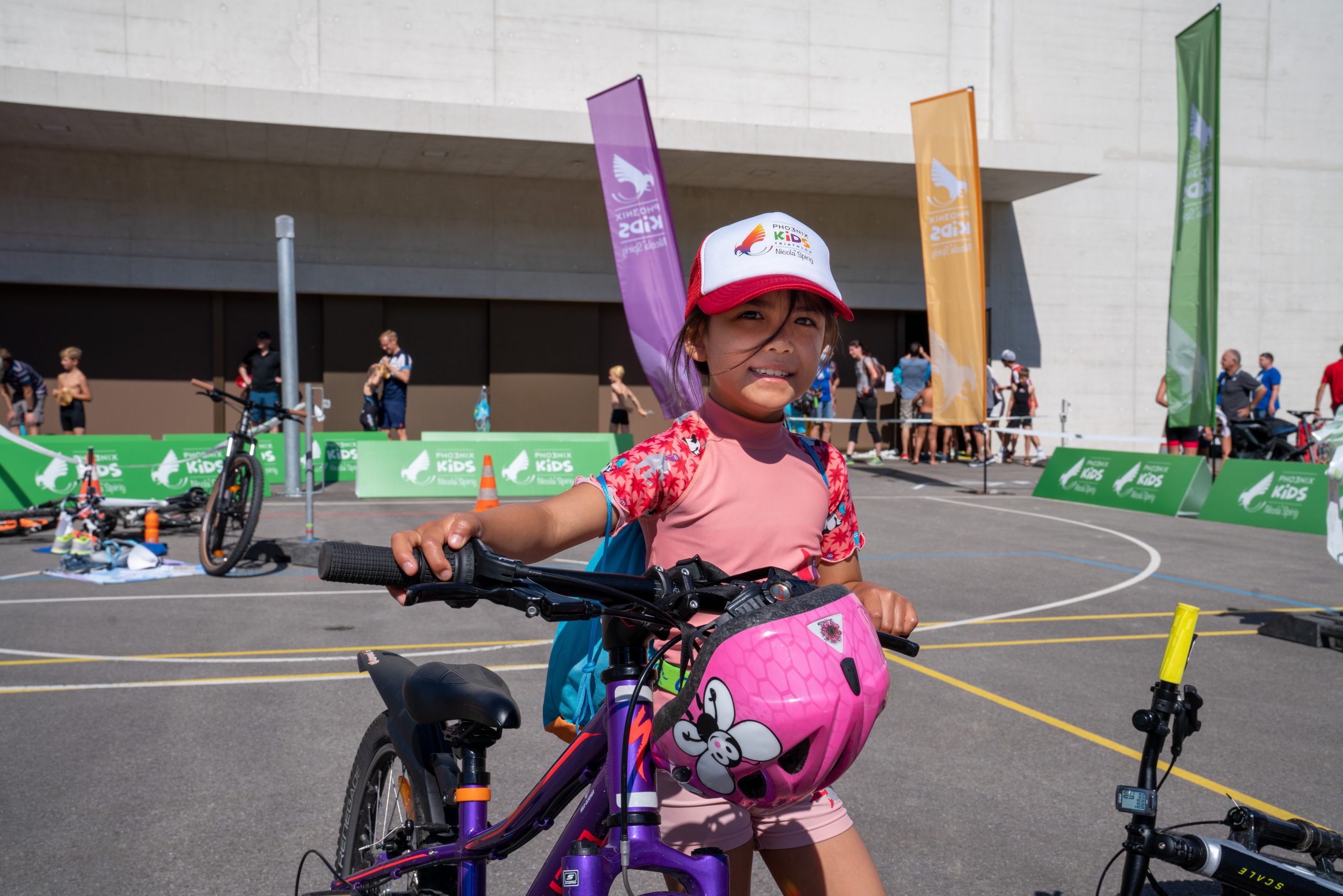 Pho3nix Kids Tri hits Poland & Switzerland
The Pho3nix Foundation operates kids triathlons for ages 5-14 across Poland and Switzerland. Given the age group, this one is all about participation and confidence in core skills. Next stops for the program: UK, Australia, and Spain. Here we come!